ALL ROOMS ARE NOW 20% OFF THROUGH CHRISTMAS!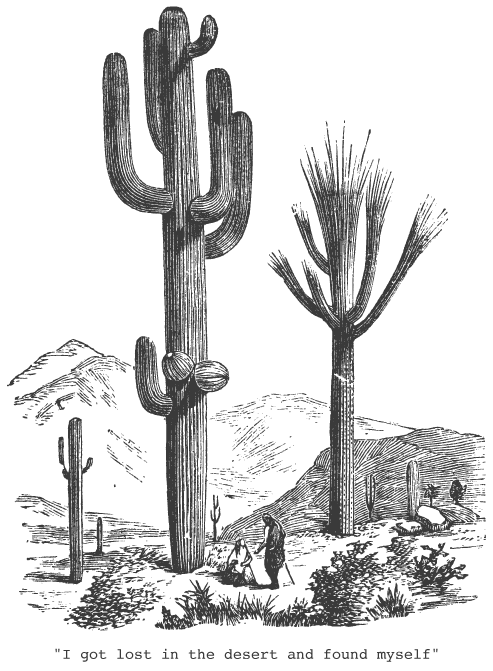 WELCOME TO THE DESERT FLOWER
CONNECT WITH SELF AND COMMUNITY
Desert Flower is not just a place to sleep, but an experience. 
We put thought into every space in our hotel. Each room tells a story that is meant to inspire. We see art and storytelling as a way of life and bring those elements into our hotel. 
Taos is considered a sacred place, a magical place - full of beauty and wonder. We hope our guests will take back the seeds that are cultivated here and we've created an environment to fulfill that vision. We've planted every tree and seed. We've raised our hens from chicks. From local artists and storytellers to farmers and ranchers, there's space to connect. Enjoy beer and award winning wines from Vivac winery, and visit the vineyard which is just a drive away. We have planted gardens and orchards to service our kitchen. Each dish is home-made and grown on site or sourced locally in support of community.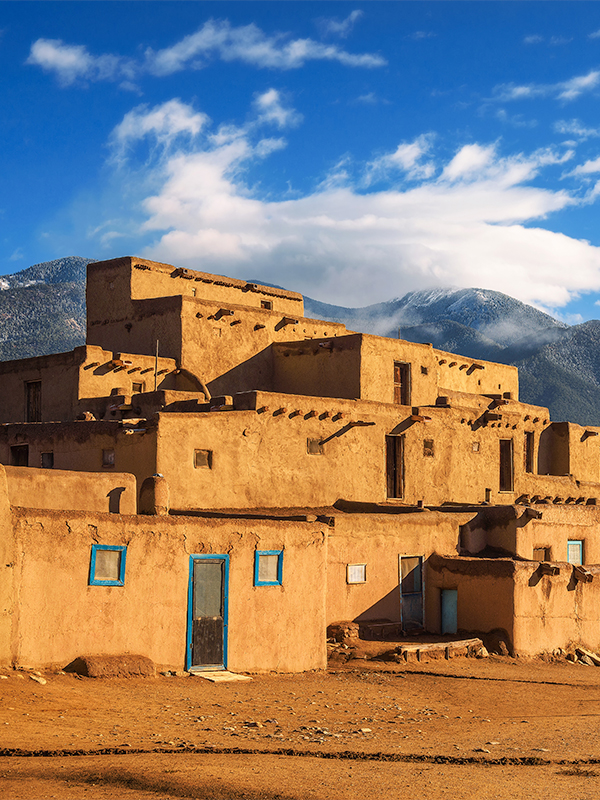 EXPERIENCE
BEAUTY & WONDER
There's a saying "I got lost in the desert and found myself" - At Desert Flower, we've created a pathway for people to experience the desert and the gifts it has to offer. Modern life has made it challenging to find a place of peace. We've created a holistic environment for our guests to find a true sense of tranquility and rest from everyday worries. Upon arrival, the Sangre De Cristo Mountain is a breathtaking focal point from every room's window, the Rio Grande river and Gorge are just moments away, and the historic Taos Plaza, Ski Valley, Taos Pueblo and more are inspiring glimpses into authentic desert life, just steps from your doorstep.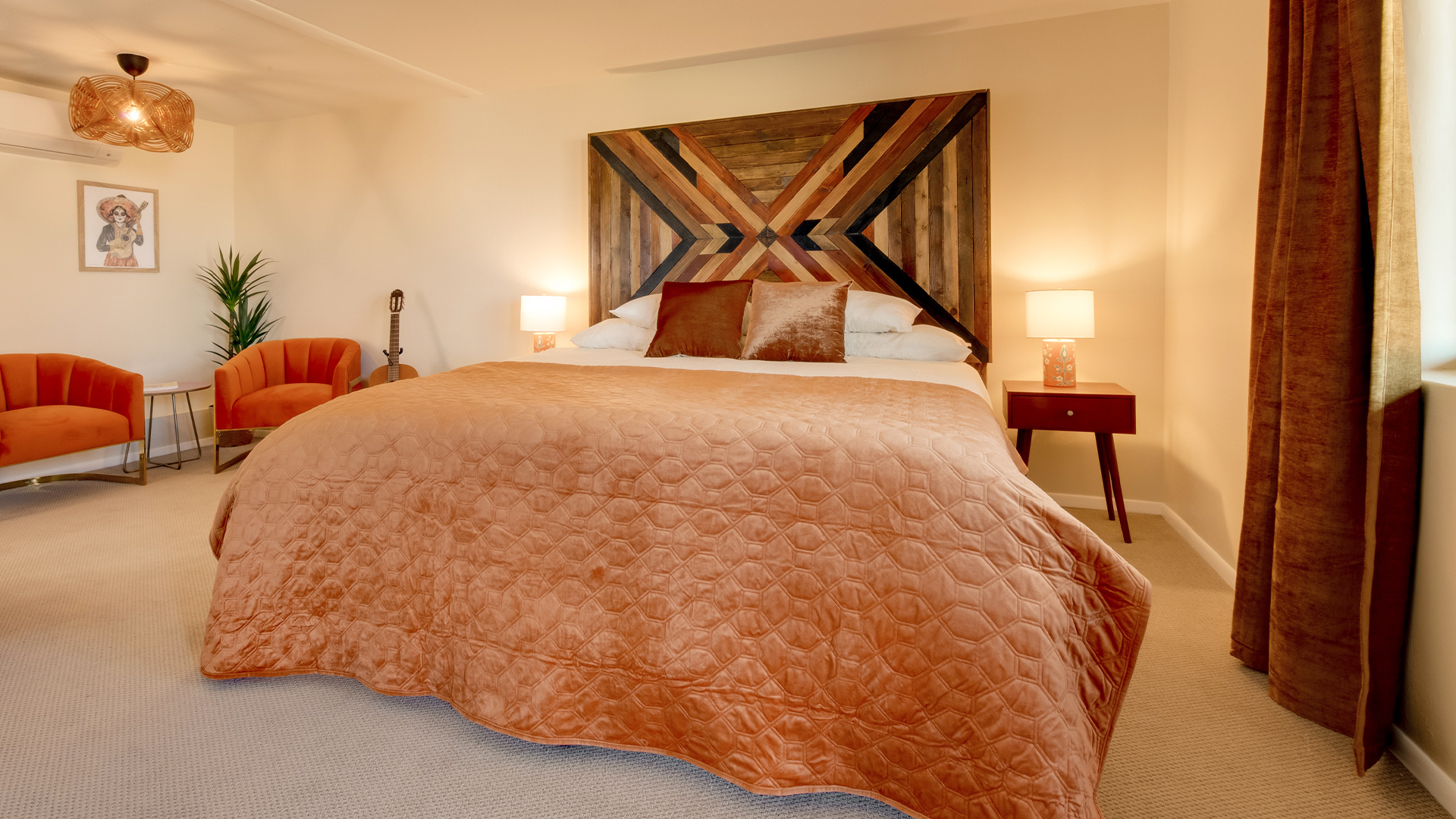 ALEGRIA
Science is art, creation is beauty, music and movement are medicine. This room is cheerful and vibrant for those who appreciate the intersection of science and art. Featuring artwork from Dolan Geiman.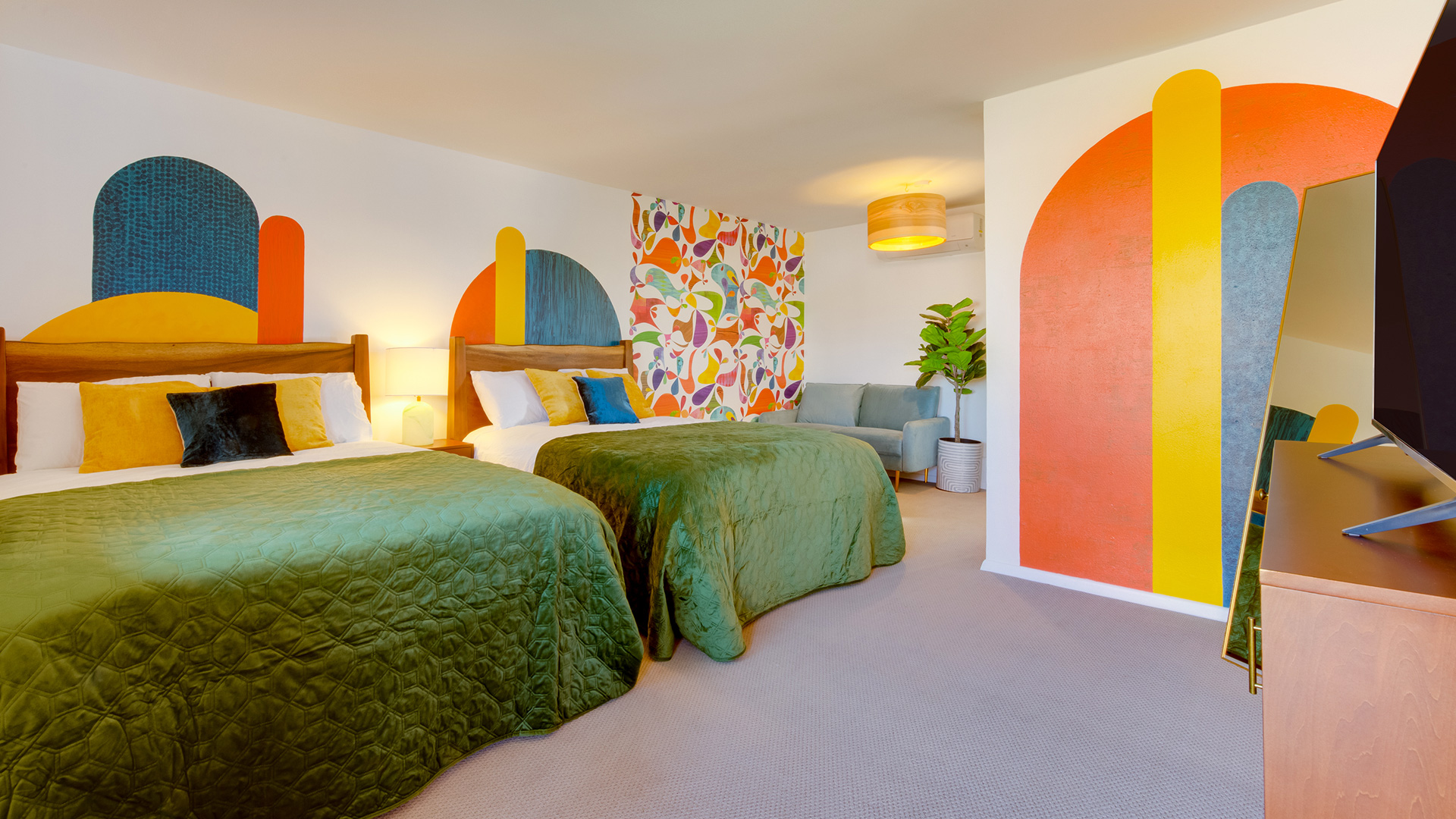 COCOBOLO
Let your imagination take over. This room is full of shapes and color. We've created space for your mind to wander and be reminded to live outside the lines. With artwork from Santa Fe artist Lisbeth Cort.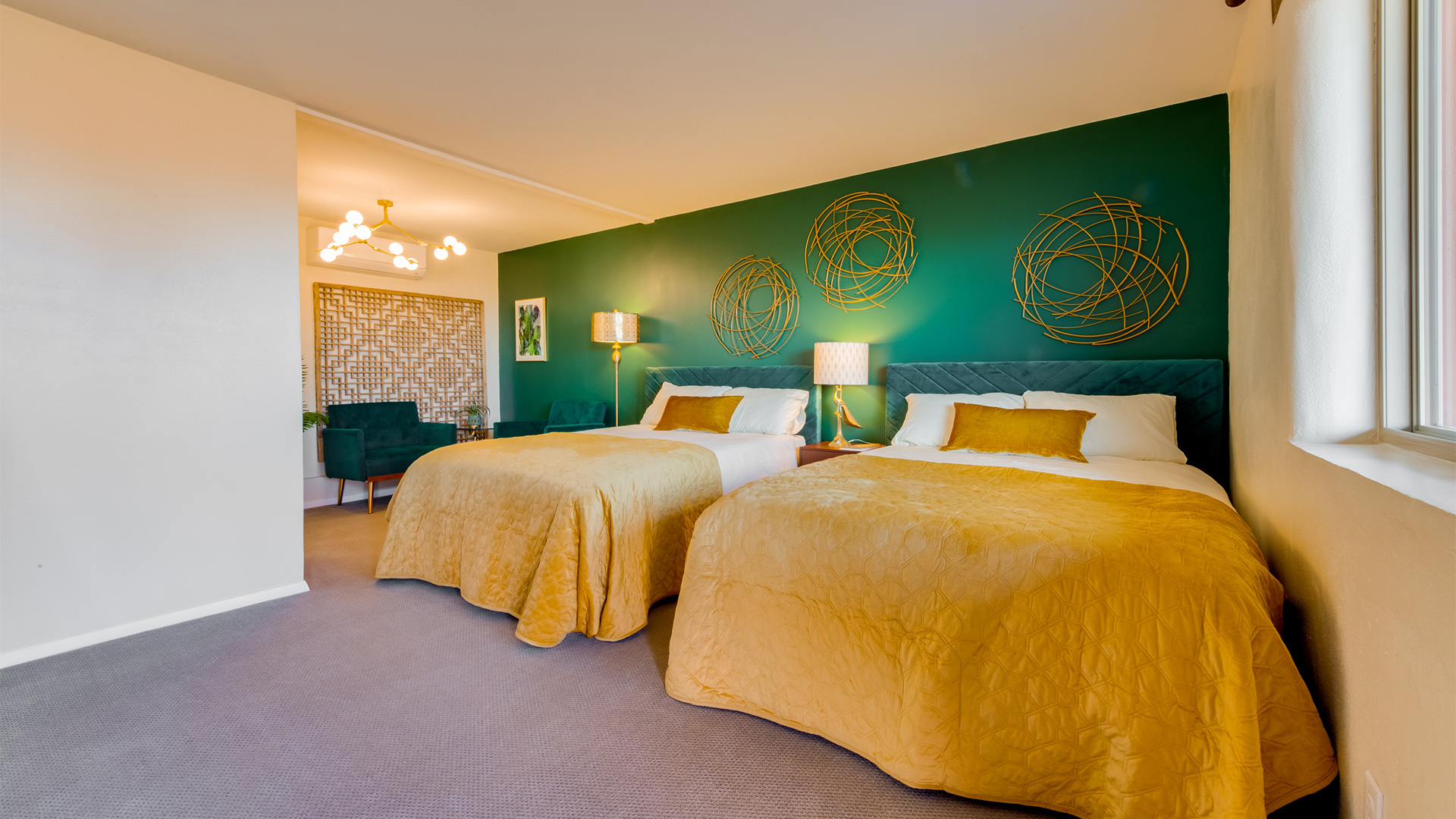 GARDEN
Taking us back to the beginning, our Garden room is lush and warm. With elements of Eden to be reminded that we are good. When we look close, there may be broken pieces, but there's beauty in the cracks.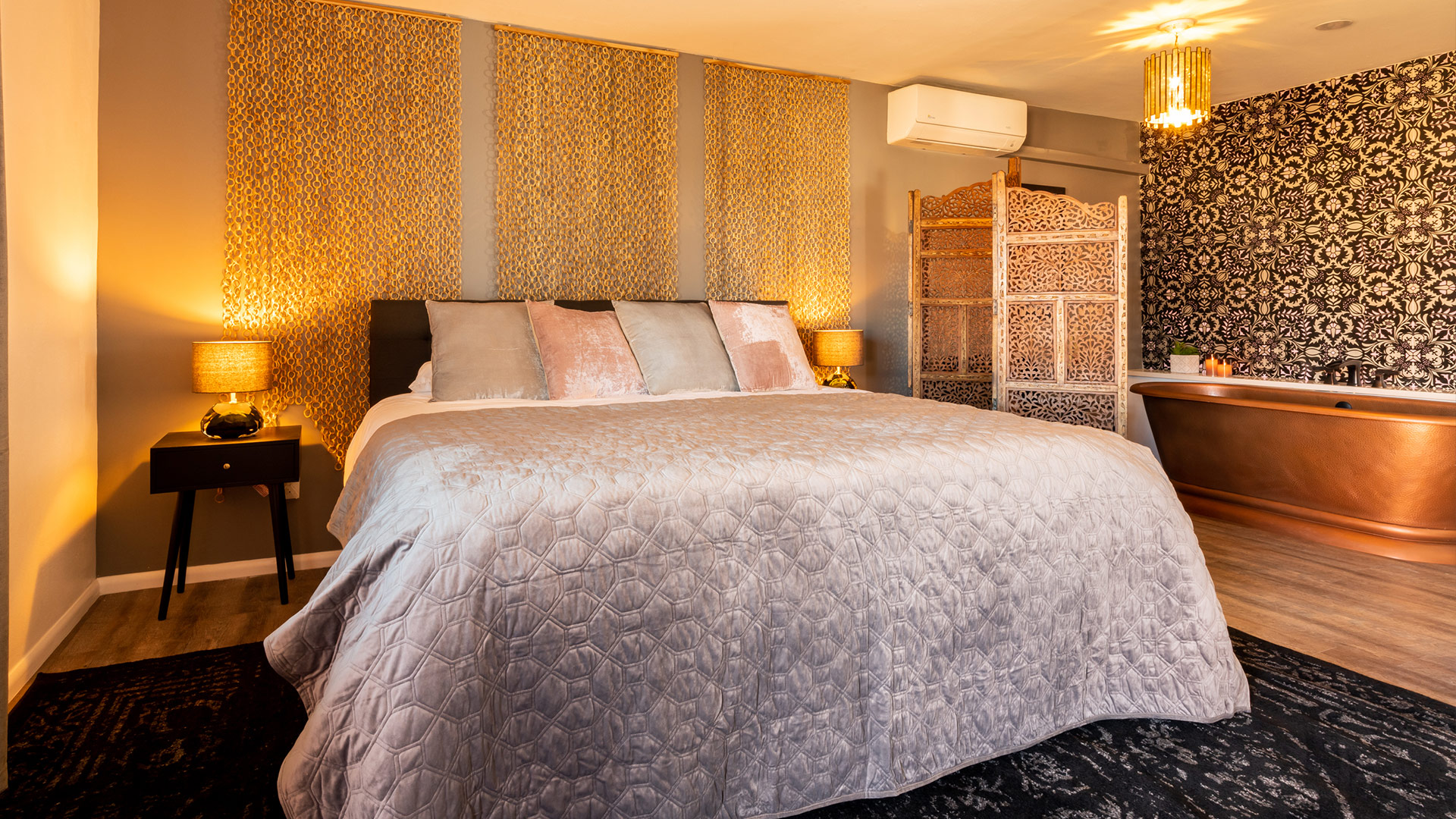 XOCHITL
You have permission to be delicate and treated beautifully. This room comes with a copper soaking-tub for guests to enjoy its healing properties. Featuring a replica of Frida Kahlo's Xochitl, Floer of Life. Frida signed letters as Xochitl to lover Nickolas Muray.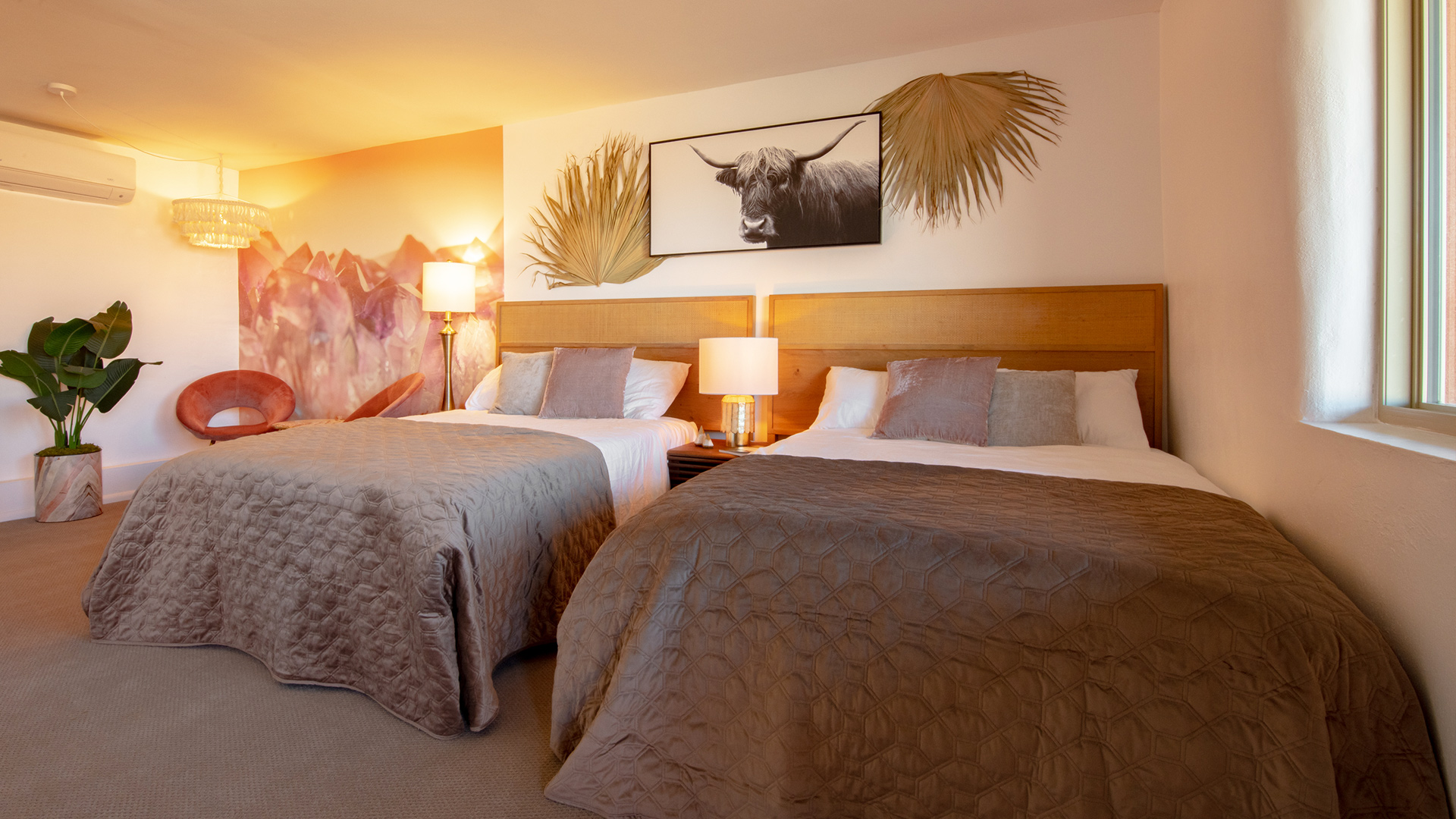 QUARTZ
Throughout history, quartz crystals have been used by different cultures as medicine, healing stones, and energy stones. Enjoy an up close look at quartz with a mural and be taken into the beauty and simplicity of the desert.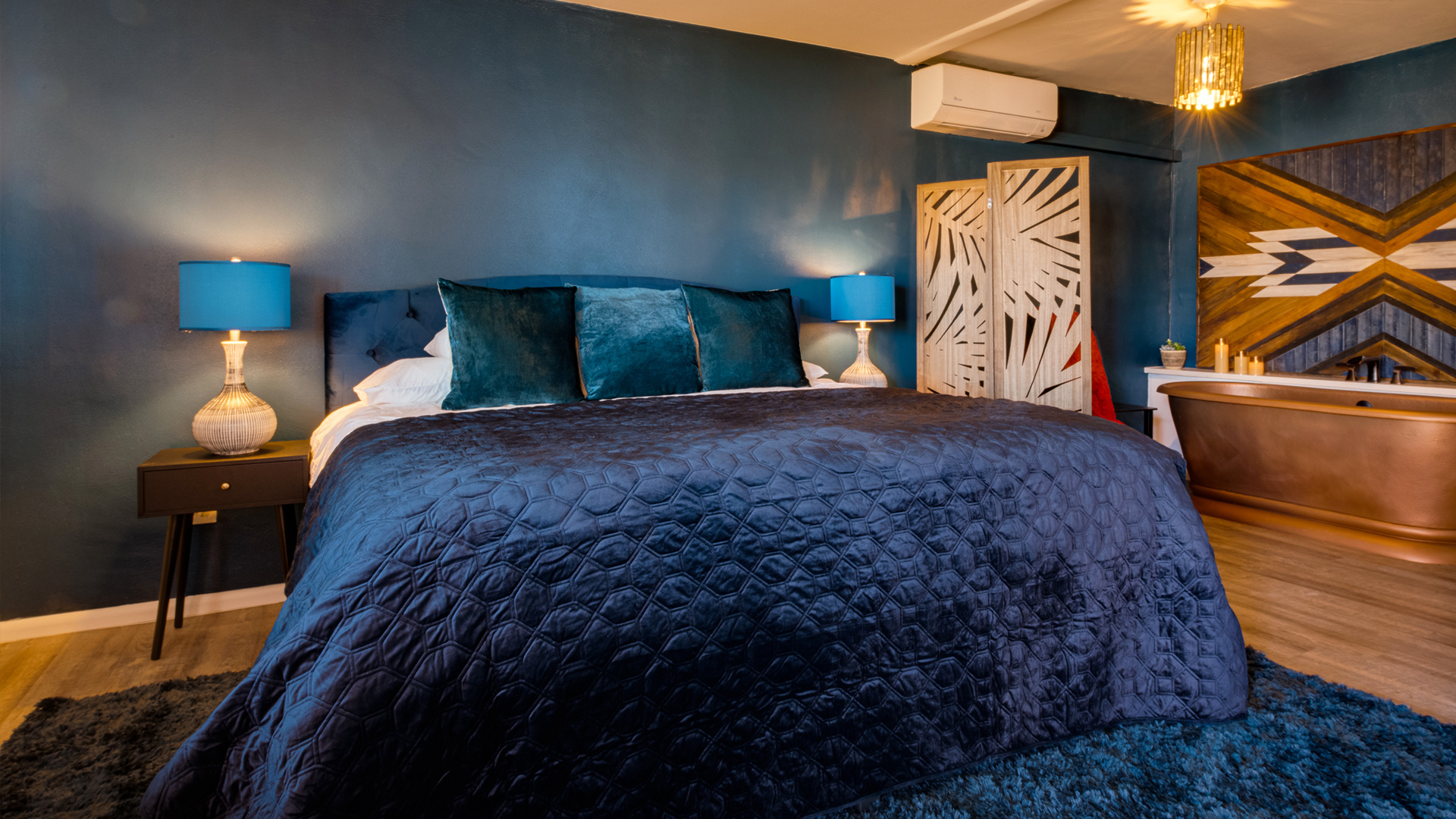 ENCANTO
Allow yourself to exist in a feather light free fall into this magical room. With art from local writer and author Anita Rodriguez, her "Magic Night" inspired this space. The room comes with a copper soaking-tub for guests to enjoy its healing properties.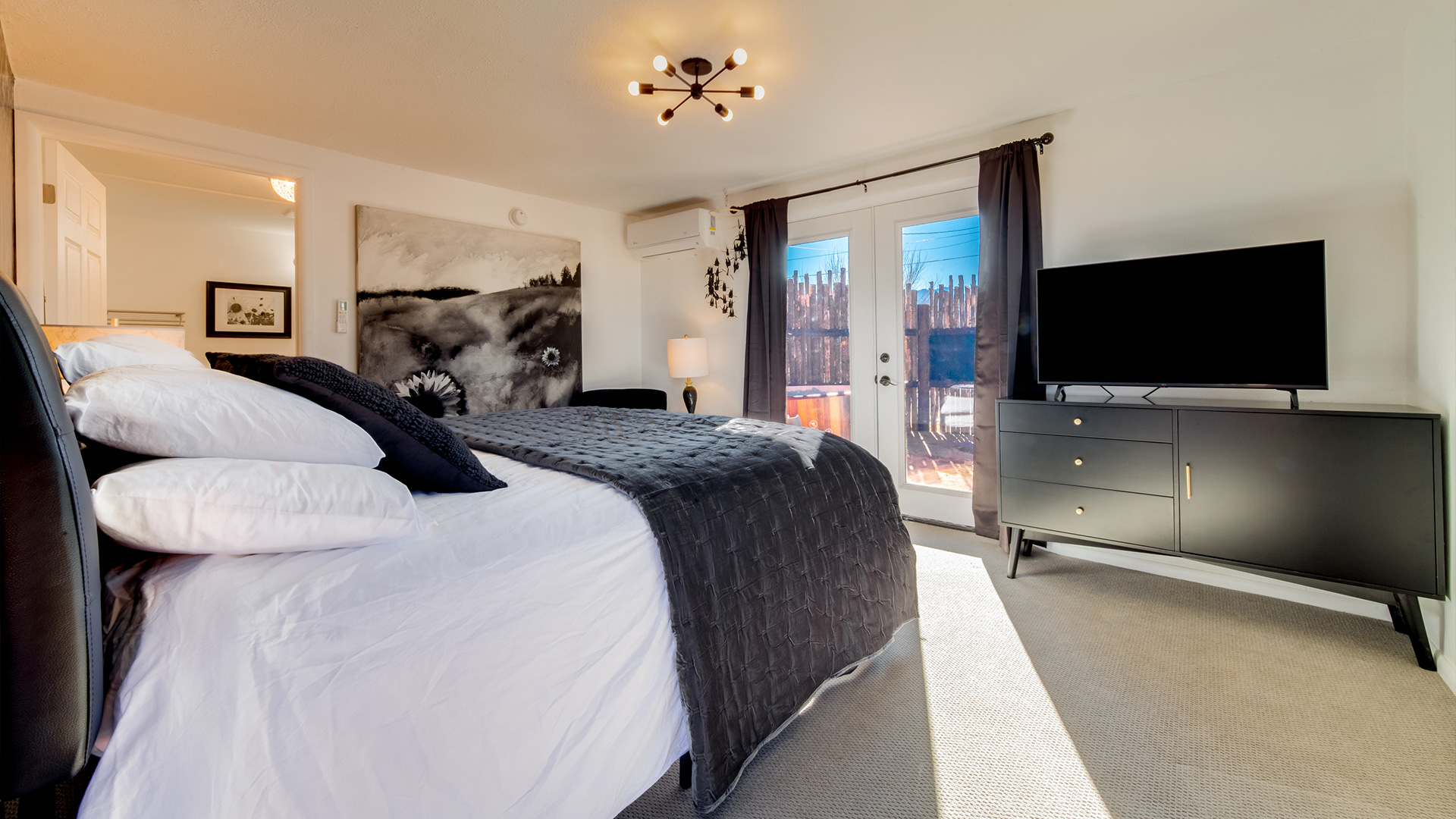 ROOM SEVEN
Seven is the number of completion or wholeness. The room signifies the importance of balance. Light and dark, contrasts in this space reminds us of what it takes to be whole.